Do you have a Bucket List? Everyone claims to have a Bucket List, but have you actually written down that list? I haven't...until today! I'm sure I'll add to this list through out my life, and if I do, it means I'm living. I want to be able to add to the Bucket List, but for now here are a dozen things I'd love to do before the big man snags me off this Earth! Seriously, go ahead and take the time to write out your Bucket List. You'll be amazed at how much you have been lucky enough to do or you might be motivated to make some of your items happen. Either way, I believe a Bucket List went from a once popular saying to a healthy checklist to see if you're living, want to live, or if you need to re-evaluate your time on this planet...
12) Go Bungee Jumping.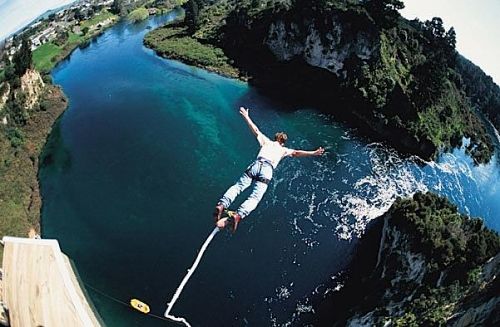 I think anything that causes my body a rush (within the law), is flat out worth doing sometime in my life! Come on, how could Bungee Jumping NOT be a rush!? Is it smart to tie a giant rubber band to your ankle and jump off a bridge, tower, crane, etc? No! That's why I want to do it!
11) Become a Loyal And Consistent Church Goer.

I grew up going to church every Sunday. However, like most kids I didn't make the most of it. Now that I'm a grown man with a wife and two small children, I'd like for all of us to become involved with a church that makes us feel happy, welcome, and comfortable. I don't need it to be a specific religion, just a happy place that welcomes people from all backgrounds, races, social classes, etc.
10) Complete a 5K, 10K and Half Marathon With My Wife.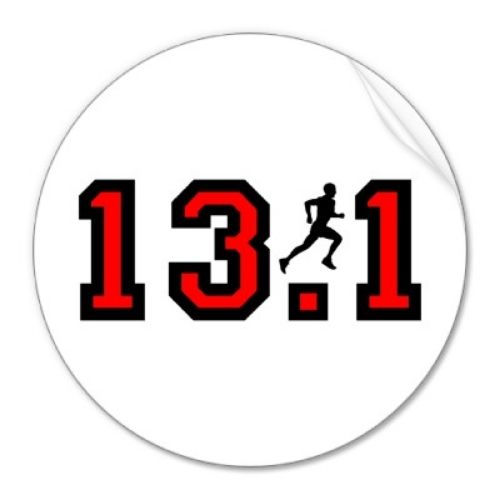 At first I just wanted to complete a 5K, but if it's going on my Bucket List, I believe I should aim a little higher, and considering I have never run in a race during my 31 years on this Earth, I think wanting to complete a half marathon is worth taking up a slot on my Bucket List! But....rumor has it, you need to be in shape to complete a race? Ut oh...
9) Attend The Superbowl.

Of course I'd prefer if my Buffalo Bills are playing in it, but let's face it, I eat entirely too much bacon which means I'll die sooner than I was hoping so I'll settle for any Superbowl! And since it's my Bucket List, I'll go one better. I would really love to get there 3-4 days early and enjoy all the events/activities that go along with it!
8) Have A Big Yard.

I've always wanted a big yard "when I grew up." Now that I have children and a dog, I want one even more. I want a place where the kids and dog can run freely and I want the satisfaction of mowing it when needed. I want that fresh cut grass smell, an awesome grilling station, fresh veggies and bad ass summer wiffle ball games!
7) Cliff Dive in Hawaii.
I guess this one could be considered a two part Bucket List Item. If I cliff dive in Hawaii, it means I have to be IN Hawaii, right? That would be awesome....A serious rush in one of the most beautiful places in the world! This one does not need any more of an explanation!
6) Play A Role In A Horror Movie.

It doesn't have to be a big Hollywood financed film. Wait, this is my Bucket List so it DOES have to be a big Hollywood financed film! However, I don't care about being paid but I do want to live all the way to the end to! I don't want to be the "hero" because I actually like when the bad guy wins in a horror movie ....It means there will be a sequel in the future!
5) Go To California With My Wife.

I'd love to go to L.A. for a week or so. Because I love films, I'd love to visit and tour studio's, sets, and maybe go to a live shooting of a sitcom? Either way, I just want to go to California! Oh, and I would LOVE to wear one of my Notre Dame shirts around USC's campus.
4) Attend A World Series.

Just like the Superbowl, I'd prefer to be at a World Series game while the Orioles are playing but I would still be sincerely grateful to be in the stands at ANY World Series game! God Bless baseball!
3) Go To Las Vegas!
Before I met Stacy, she went to Las Vegas for a few days and she has vowed to make sure we get there ever since we met. She's been telling me great stories about Vegas for two years, so naturally, I want to go and I want her as my tour guide!
2) Go to a Notre Dame Home Game.
Not just the game, but I'd like to be in South Bend on Thursday and start enjoying the events that surround each home game. I was born into an Irish Catholic family, which means I have been a Notre Dame fan since birth. The problem is, the things just haven't aligned correctly in order to allow me to get there. I know this is Tuesday Dudes-Day and all but I have a confession to make...I may cry if I'm ever lucky enough to go to Notre Dame for a weekend and finish it up with a victory!
1) To be able to HONESTLY answer "Yes" when god asks me if I found joy through out my life.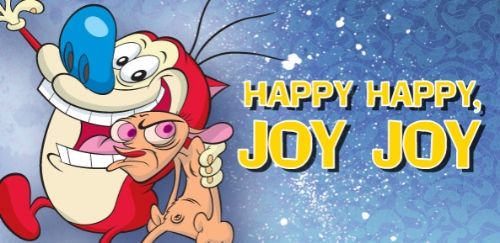 I know one thing, I found the woman and children who brought me more joy than anyone or anything in this world so it looks like I'm a head of the curve! With all of that being said, experiencing the things on my Bucket List sure wouldn't hurt my chances of completing number 12!